Snapclip 20 Sq² Suspended Ceiling Kit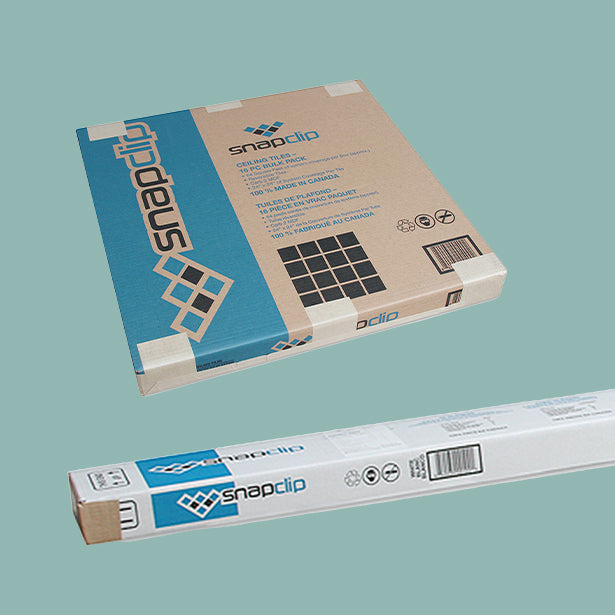 Snapclip 20 Sq² Suspended Ceiling Kit
SnapClip 20 sq. Feet convenience pack is in addition to 64 sq. Feet kit and can not be used on its own

Use this convenient additional 20 sq² kit for situations where you only need a small number of extra materials.  This will be more cost-effective than buying all the pieces separately! 

If you have any questions about what you might need for a job feel free to reach out to us by email at info@snapclipsystem.com, or phone call. 
2 Pc Rail (96)
2 Pc J-Mould (96)
6 Pc T-Bars (24 In.)
10 Sets of SnapClips
5 Pc Reversible Panels (20sq.ft) - Packed in Separate Box
100% Made in Canada
SPECIFICATIONS
| | |
| --- | --- |
| CONVENIENCE PACK BOX |   |
| Length (In Inches) | 96 In. |
| Height (In Inches) | 2.5 In. |
| Width (In Inches) | 6.5 In. |
| Weight (In Lbs) | 17 Lbs. |
| Country of Origin | Canada |
| | |
| --- | --- |
| CONVENIENCE PANEL BOX |   |
| Length (In Inches) | 24 In. |
| Height (In Inches) | 2.5 In. |
| Width (In Inches) | 24 In. |
| Weight (In Lbs) | 11 Lbs. |